Bunnings skip hire

Tiger Waste skip bins can now be hired from Bunnings stores in Belconnen, Fyshwick, Tuggeranong and Mitchell.
Bunnings skip bins are delivered 6 days per week.
Bunnings skip bins are available to hire for up to 7 days for residential customers or 14 days for commercial customers through the Mitchell Trade store.
How does it work?
Visit your local Bunnings store
Book your 2m, 3m, 4m or 6m skip bin at the Bunnings Hire Shop or Trade Desk
Purchase any additional tools or equipment you may need
Make one payment at the checkout
Your skip bin will be delivered within 3 hours, (conditions apply).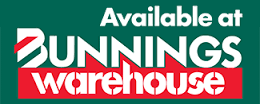 Tigerwaste bins are available for hire at Bunnings!